Key Factors Involved in Vocational Education and Training Programme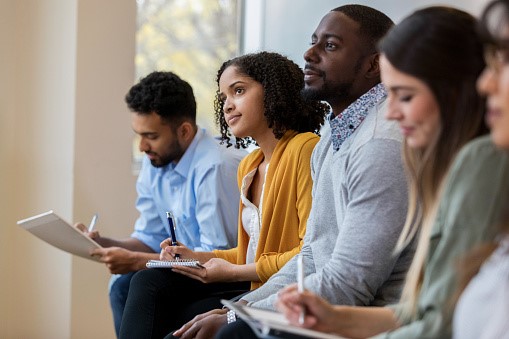 Vocational Education and Training (VET) ensures skills development in a wide range of occupational fields, through school-based and work-based learning. It plays a key role in ensuring lower school drop-out rates and facilitates the school-to-work transition. In an ever-changing world of work, well-designed and executed VET systems can play a crucial role in developing the right skills for the labour market. The reach of VET is not limited to just youths but also extends to adults in need of up-skilling or re-skilling. With the objective of VET being to teach knowledge and specific practical skills to help you in the workplace.
To ensure the intentions of Vocational Education and Training are fulfilled there are a number of key factors that must be considered and complied with to make certain there is effective VET delivery.
Key factors that will lead to successful VET results
To make certain that students enrol and complete the VET course that best suits their strengths, needs and career prospects, all students should take part in an assessment scheme prior to starting the VET programme. This will not only provide the teachers and support staff with a better understanding of the individualistic nature of each student but also it will help to reduce the turnover and absenteeism of students in their course.
For successful VET delivery it is important to consider the number of students in each classroom. It is important to make sure there is a suitable teacher-to-learner ratio, which will ensure that each learner can receive the suitable and required broad range of support. As well as creating a learning format that will not leave the teacher overly-stretched and unable to deliver the learning process optimally.
The teachers involved in the service delivery must be both highly qualified and experienced, possessing the relevant university, vocational or industry-based qualifications and experience. This is a prerequisite as the teachers must be able to understand which methods of teaching are the most functional and successful, as well as having prior knowledge of the application of the skills they are teaching. This will facilitate the transfer of tacit knowledge between the students and teachers that would otherwise be unfeasible without a qualified and experienced teacher.
The teachers, headteachers and supporting staff must be motivated and committed to delivery of VET. These groups must be dedicated to helping VET students. This is because this attitude will foster a caring, together and positive atmosphere among teachers and students that will support the successful learning and education.
VET settings need to be flexible, ensuring that the structure and duration of VET programs respond the needs of the learners. For example, by extended course durations, offering longer internships where necessary or offering further preparatory classes. In addition, VET courses need to be flexible that learners are able to transfer from lower-level programmes to higher-level programmes if needed.
The availability of staff and resources during the VET course is crucial to its effectiveness. Staff, such as job coaches, career counsellors, as well as resources need to be permanently available throughout the transition to work and during employment. It is important that students always have access to a touchpoint, in which they can ask questions and receive feedback, ensuring that students are following the correct course and learning trajectory.
The ENDIGI VET project aims to improve level of digital competence of VET learners to guarantee the completion of their studies and avoid their social and labour exclusion, whilst improving their social and job integration.
For more information and news please follow us on Facebook: https://www.facebook.com/EndigiVETproject/